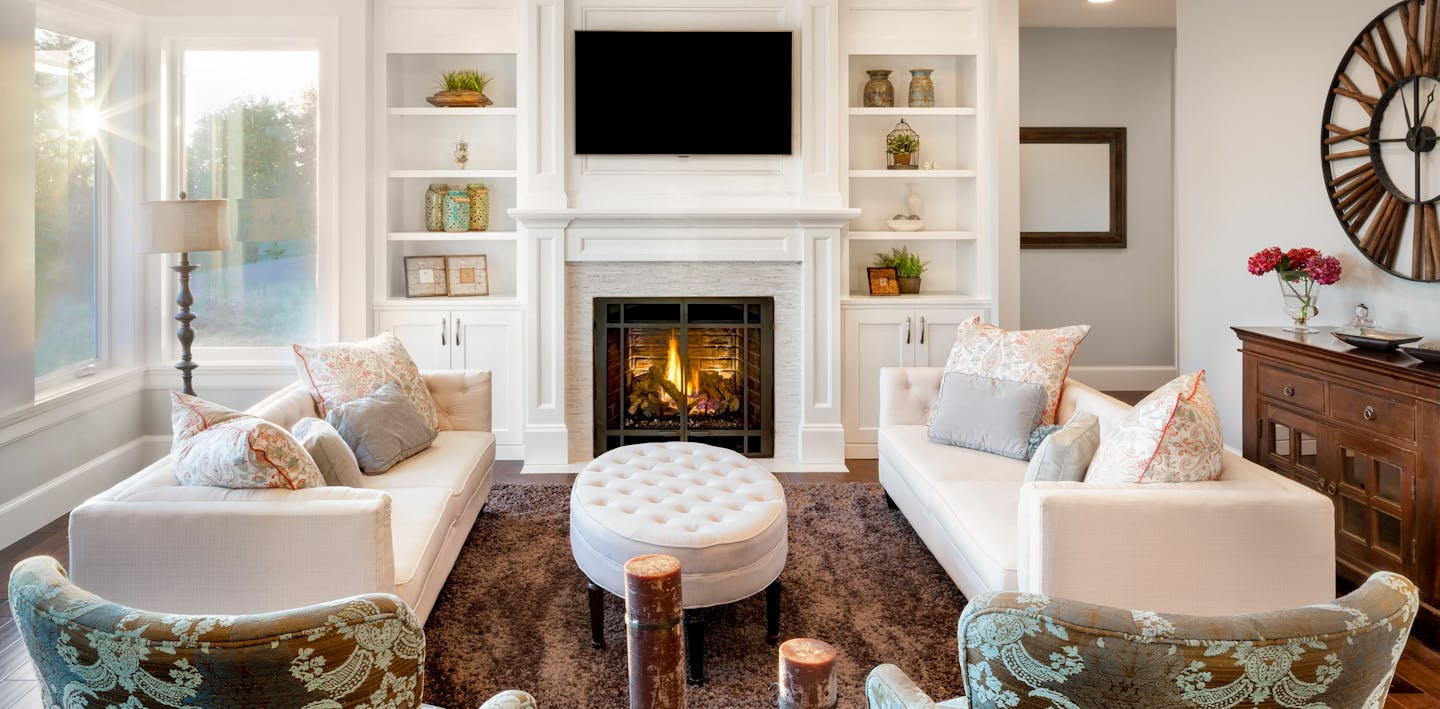 The current spread of coronavirus (COVID-19) and the efforts to contain it have impacted almost all aspects of daily life – and real estate transactions are no different. Yet despite current circumstances, real estate agents are still seeing sellers and buyers move forward with their plans in what is historically an active spring market.
"Precautions have changed, and people are doing life differently, but the demand and decision to buy a home is currently still very strong," says Kerron Stokes, Manager of RE/MAX Leaders & Team Leader of Resource Group in Centennial, Colorado. "Our team has taken on two new listing clients and three new homebuyer clients this week, and have new buyer consults set up next week as well."
Yet even with willing sellers and eager buyers, the current U.S. government guidelines recommend social gatherings be limited to fewer than 10 people – among other safety measures – which means selling a home this spring may look different than in years past.
"It's going to require being creative and innovative, but there are still ways for real estate agents to interact with listing clients and potential buyers by leveraging technology," Stokes says.
Ready to sell? Keep calm and log on.
With COVID-19 at the forefront of many sellers' minds, for the time being, many home tours will start online. But according to Stokes, that's nothing new and can be a powerful tool in marketing a home to buyers.
"A lot of these virtual tactics are things we've already been deploying for 5-6 years for clients who can't be in a physical space," Stokes says.
He cites investors or potential buyers that work irregular hours, as an example.
"We'll FaceTime them at work so they can ask questions about the property."
According to Ryan Smith, Broker/Partner of RE/MAX Properties in Western Springs, Illinois, video tours between agents and buyers have been a useful tool in a variety of market conditions. Especially with current health concerns, he says more agents are using virtual tours to help reduce the number of buyers walking through a property.
"Things can look differently in photos than even a FaceTime call," Smith says. "It can help narrow down properties in a buyer's price range so they know which ones they want to see in person."
If an interested buyer is ready to visit a property, Smith still recommends limiting the number of people that tour a listing.
"Agents aren't bringing caravans of people into a home," Smith says. Only when a buyer is seriously considering putting in an offer can additional stakeholders return to see the listing.
"Agents have to be aware and smart – wash hands more often, use hand sanitizer, avoid touching your face and do more calls on speakerphone to avoid phone-to-face contact," Smith says.
Still weighing your options? Get to work while you think it through!
"There are absolutely things sellers can do while we're being asked to stay home," Stokes says. "If you can get to a Home Depot, get paint and start doing touch-ups around the house. Or begin packing and put your stuff in the garage or basement in a central location. That way as we start to return to a more normalized market, you are ready to show your home."
And of course, Vitamin D can help with stress relief.
"Take time to be outside," Stokes says. "Get your yard cleaned up and landscaping prepped. Ask your agent for ideas of what you can do."
Stokes adds that RE/MAX agents are not only some of the most professional in the industry, they're also well-connected.
"We have some great resources at our disposal," Stokes says. "This is a great time to reach out to your agent to see what services they have that can make your life easier."
Be prepared for a market – and world – that is constantly changing
When it comes to COVID-19 and real estate, no one can accurately predict what the future holds. But in the current moment, Smith is seeing movement in the market.
"There's still buyer interest – I currently have 50-60 listings, and we've had activity all weekend," Smith says. "There are some challenges and hurdles behind the scenes – appraisers are sorting out their own safe-practices, title companies are considering creative and cautious options to facilitate closings, and local villages have closed, which is causing some delays in being able to obtain transfer stamps but only by a few days."
Stokes points out that historically, real estate can lag behind other industries when showing the effects of a change in the economy.
"We really won't know the full effect for a couple of months," Stokes says. "But currently, it's business as usual in a lot of ways as we work to anticipate and meet the new needs of buyers and sellers."
The COVID-19 emergency is constantly evolving. Smith encourages everyone in real estate to stay informed.
"Like most agents, I will be watching the market's reaction to all of this closely."