Salesperson | RE/MAX 100 - Columbia
RE/MAX 100 - Columbia
10440 Little Patuxent Pkwy.
#100
Columbia, MD 21044
Email Website Phone: 410-730-6100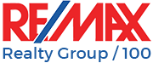 About Susan
Susan Klukas has been enjoying a career in real estate for 31 years, in the counties in and around Howard County. She came to real estate after an early career as an assistant in several legal offices in the Washington, D. C. area. Her last position was as an assistant to former Senator Joseph D. Tydings in his legal office.
Susan is a native of Pittsburgh, PA, and attended the University of Pittsburgh. She moved to Maryland in 1974, and considers herself a Marylander now. She has lived in several areas in Maryland, but has been a Columbia resident for the last 31 years.
She has raised three children in Howard County, one of whom is now a police officer in Colorado, her younger son is a firefighter/paramedic for Howard County, and she has a daughter who works in business.
After her first several years in real estate sales, Susan was tapped by Merrill Lynch Realty to serve as Manager of Corporate Relocation. She held that position, in which she worked with local businesses to help relocate their employees, and supervised a team of agents working with those transferees. After Merrill Lynch became Prudential Real Estate in 1989, Susan decided to go back into her Real Estate sales full time, and has been dedicated to helping homebuyers and sellers ever since.
Over the years, her service area has expanded out from Howard County, as she has worked extensively in the Baltimore City area helping young physicians from Johns Hopkins and the other area hospitals buy and sell homes. Carroll County has become a favorite of hers (she sold her son a home there). She has sold many homes in Carroll County, and she is equally familiar with Anne Arundel and Baltimore Counties.
After passing her real estate exam in 1984, Susan pursued more education in her field; she is a Graduate of the Realtors Institute (GRI) and is a Certified Residential Specialist, which is a designation held by less than 2% of the Realtors in the United States. She is also an Accredited Buyer's Representative.
Susan's buyers and sellers are very pleased with her service in general, and really love the fact that she is so accessible – most of the time, she is right at the "end of her cell phone." Her negotiating skills are valued, the experience she shows in all facets of her service are prized, and her care and consideration for her client's needs means they enjoy an overall great experience in buying or selling a home.