Salesperson | Sue Brazzel RE/MAX 100 - Columbia
RE/MAX 100 - Columbia
5575 Sterrett Place
#100
Columbia, MD 21044
Email Website Phone: 410-730-6100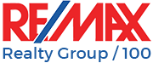 About Sue
Sue Wettstein Brazzel and Dipper Wettstein have worked as a Mother/Son team for over 16 years. Their goal is to care for every client as if they were part of their family. Skilled in every area of the real estate profession, Sue and Dip promise "fast, efficient, hassle-free service" whether they are servicing a first time Buyer or the Seller of an estate home. Effective listening, attention to detail, commitment to impeccable service, and integrity are a few of the strengths that make Sue and Dip stand out among their peers. They are partners in every phase of the business and love working together while servicing their clients.
Raised in Annapolis, Maryland, Sue Wettstein Brazzel moved to Howard County in 1969, bought her first house in Columbia and has been a Howard County resident ever since. She graduated from the University of Maryland with a degree in education and taught in the Howard County school system for several years. Sue processed mortgage loans for a few years before enjoying a short career in fine art sales where she realized her passion for sales and service. She lives in Columbia with her husband, Michael, and two Standard Poodles. Sue was chosen the Howard County "Rookie of the Year" in 1987 and has continued to earn some of the highest awards available in the industry every year since.
Dipper Wettstein was born in Columbia and has lived in Howard County his entire life. He lives in Columbia/Clarksville with two of his sons, his wife, Sheri, and two precious dogs. Dip has a rich history of community service. He is a U.S. Swimming official (Starter), was the Clipper's representative to the Columbia Association Aquatics Committee, has enjoyed coaching a Howard County "Heroes" summer league and an All-Star lacrosse team, and he served as an assistant coach for the Wilde Lake and Atholton High School's Varsity lacrosse teams. He has participated in the parent support group at the Howard County Neonatal Intensive Care Unit where he provided encouragement and hope to parents of premature infants (he and Sheri have two "preemies"!). Dipper served on the River Hill Village Board of Directors for three terms, was the River Hill Representative to the Columbia Association Watershed Committee and he founded the River Hill Watershed Committee. Dipper earned the "At Home with Diversity" designation in 2002; won the "Home Team Spirit Award" in 2005 (an acknowledgement from his peers for his outstanding enthusiasm and the synergy he creates); and has served on the Legislative Committee for the Howard County Association of Realtors.